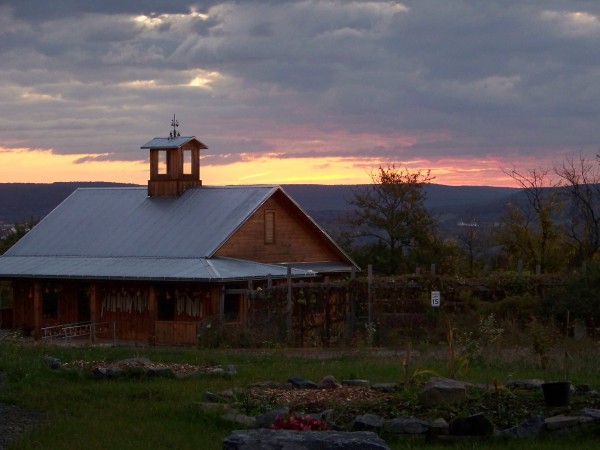 Fall seems like a time when things would slow down from the hustle and bustle of summer, a time to enjoy the changing  landscape, the cool breezes, and the tastes of the fall harvest.  But just when it seems like life might start slowing down, it picks up again, just in a different way.  The back-to-school-and-work busyness, the ever-present demands of harvesting and storing the late-summer and fall crops, and the desire to get it all done before winter comes can distract us from savoring what is going on around us.
So what can we do?  Make time to slow up.  Notice what is around us.  Wake up early and enjoy a sunrise (even if the sky is cloudy, like in my picture from this morning!).  Take a night-walk and notice how relaxing and wonderful it feels.  Most of all, get outside and breathe deeply.
What do you do to slow down and savor the season?