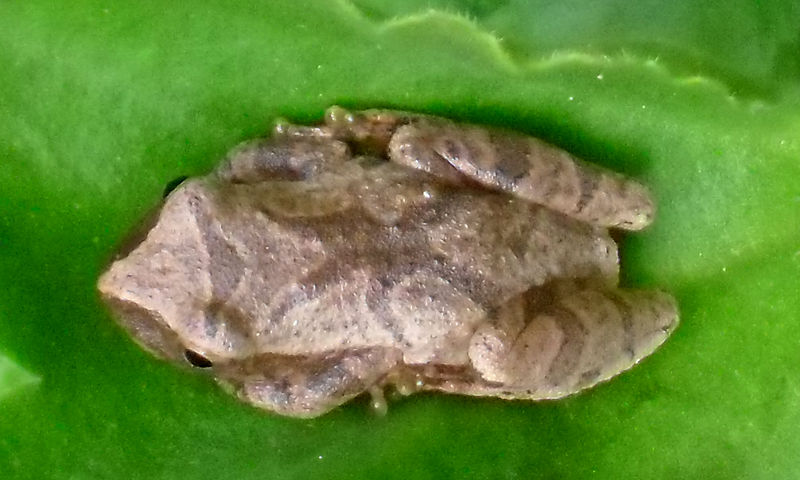 photo courtesy of Jimmy Butler, Wikimedia Commons

Beyond "low tunnels" and growing microgreens we're surrounded these days by a chorus of spring peeper frogs.  This nightly melody will soon become a combined chorus of peepers and toads – all heralding the coming of new life on this land.
Walking with dog under almost full moon
We pause to sit at the bench by the pond
Peeper chorus near and far and all around, ever-shifting
Uproarious bliss
The frogs and toads that have emerged from winter mudlife often end up, through no effort of our own, in the entrance well of the B&B to welcome folks to Frog's Way.