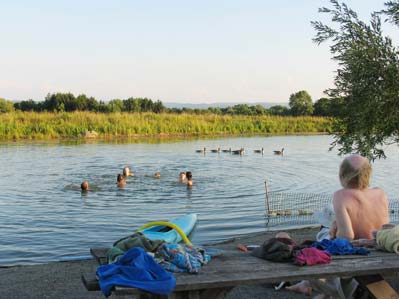 On any summer day at Frog's Way you can make it a peaceful getaway or a fun-filled family summer camp, or both! Walking out from the B&B, there's the hot tub, hammock, berry bushes, miles of trails and two swimmable ponds.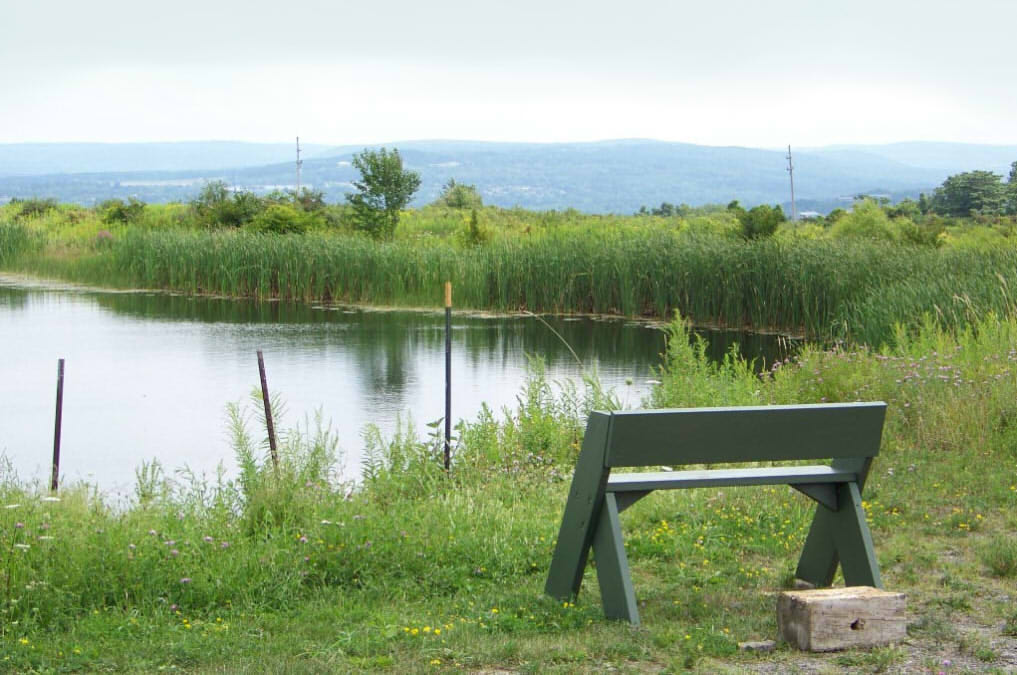 Or, walking into the middle of our car-free neighborhood, there's the badminton/volleyball court, playgrounds with swingsets and sandboxes, indoor space for ping-pong and pool, and a little further away, the basketball court.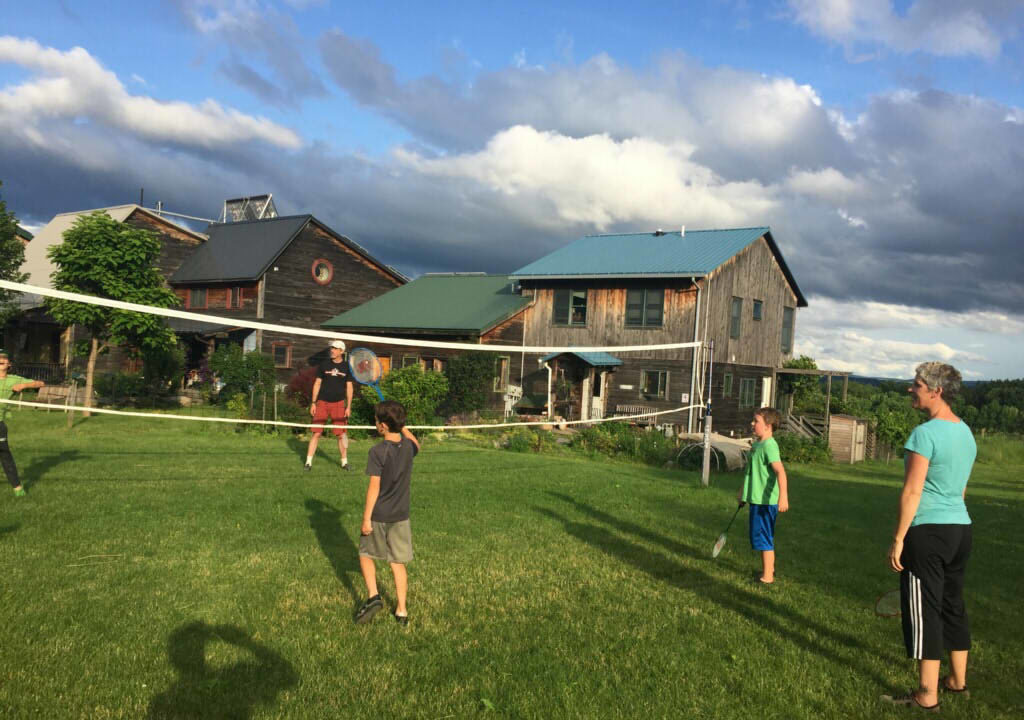 If you also want to enjoy the riches of the Finger Lakes area, you can see why a two-day stay may not be enough!