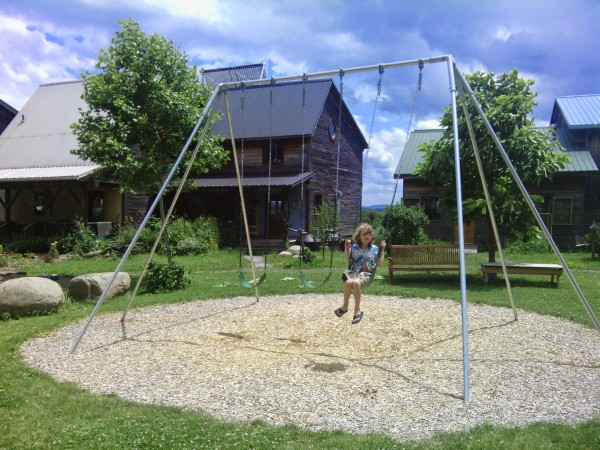 Being embedded in a thriving ecovillage community, Frog's Way benefits from the creativity and generosity of its many gifted neighbors.  We think our guests will enjoy these additions as much as we do.  Above, a big swing set right near the front of the Frog's Way building, used by people of all ages.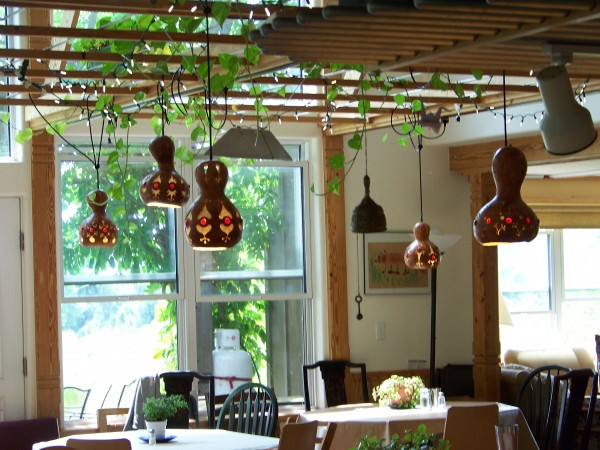 Gourd lamps in Frog Common House supporting a new business–
Hands on Gourds–of a delightfully innovative neighbor.