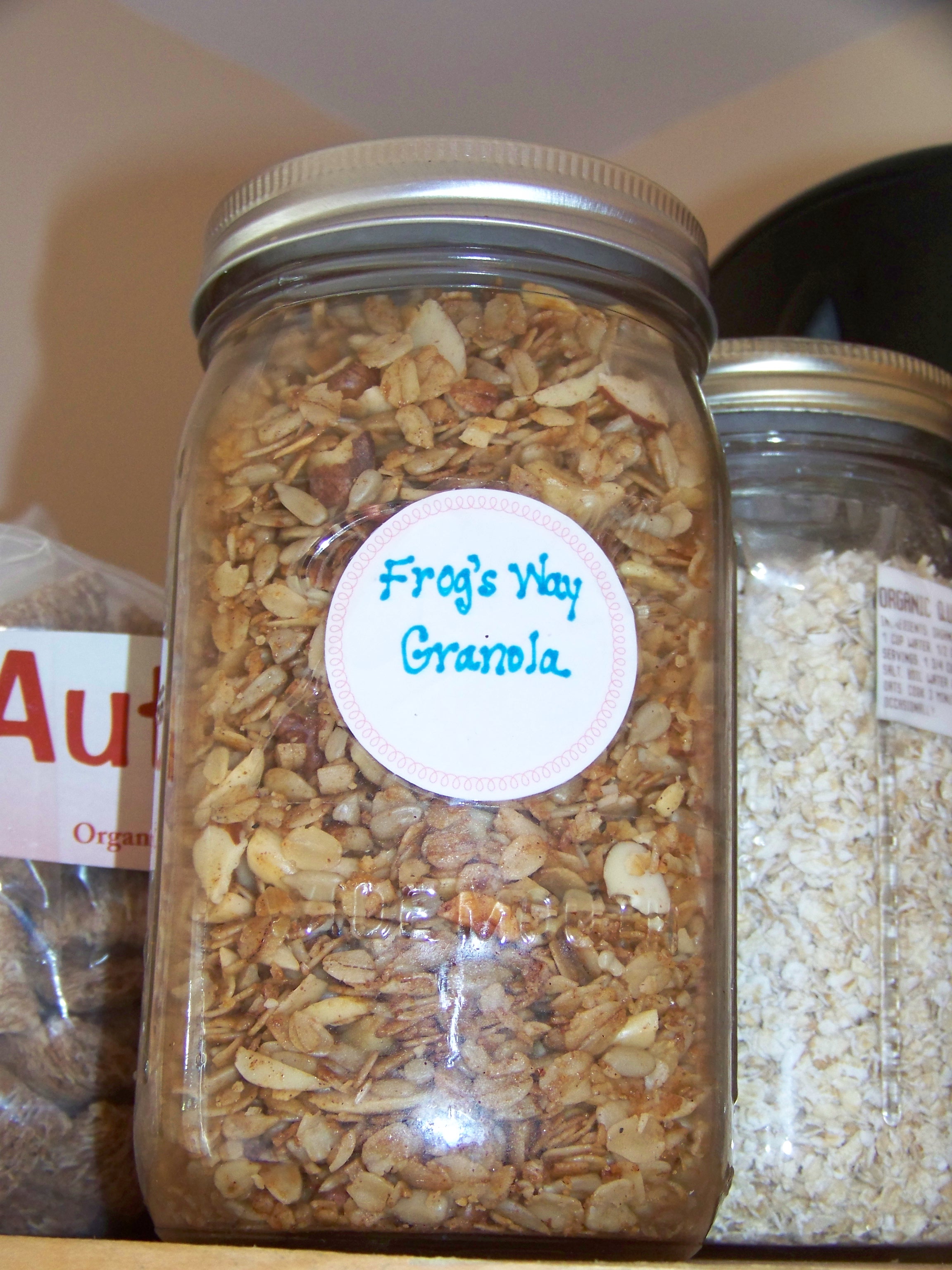 At Frog's Way, we offer you not only several options of delicious local, organic, and homemade breakfast food, we let you decide WHEN to enjoy it!
Whether you want to get an early start on the Finger Lakes Trail or let yourself sleep in for a change, you can eat bountifully without adhering to any schedule but your own. Our kitchenette space is stocked with a variety of organic cereals, oats, and delicious homemade granola as well as local milk (and non-dairy milks), local homemade yogurt, cream cheese, an assortment of regular and whole wheat bagels, homegrown/homemade jams, and fresh fruit, nearly all seasonal and local. We also provide our guests with a selection of organic teas and coffees for your use at any time.  If you have a special diet, such as gluten-free, dairy-free or low carb, just let us know and we will be happy to accommodate you.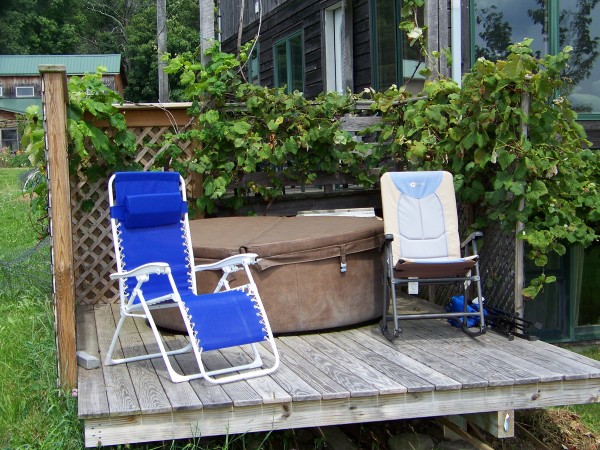 Some of our breakfast food is available fresh – growing right outside the B&B.  If you use our hot tub you can also enjoy grapes right off the vine at this time of year, while soaking up the sunrise or the night sky! In other seasons, you're welcome to help yourself to strawberries and raspberries in our adjacent garden beds.
You also have the opportunity, both convenient and economical, to cook your own meals or warm up food you've brought, using the appliances and utensils right on hand. And starting in November, we will have a second mini-fridge for guests to use to store even more of their own food. This will be especially convenient for guests who want to stay longer or for families.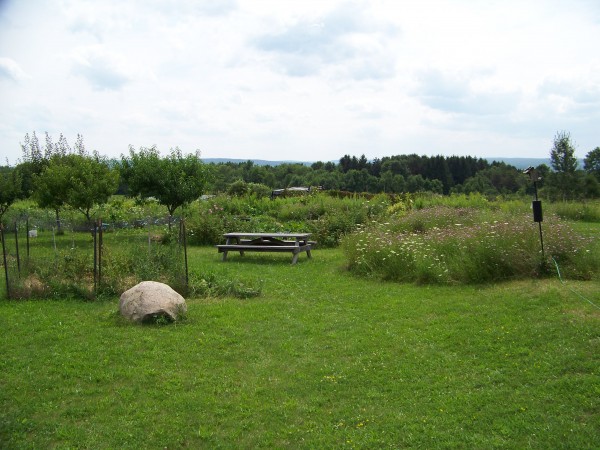 As our guest, you have many options for where you can eat your breakfast, too! If you do not want to eat in the kitchenette or adjacent living/dining room, you can set yourself up at the picnic table in our backyard, on the hot tub deck, or any of the nearby outdoor eating spots in our cohousing neighborhood. Any of these options will provide our you with beautiful views while relaxing and enjoying our local food.
Do you enjoy being able to set your own schedule for breakfast while traveling? Is there anything else we can do to make this part of your travels more convenient? We welcome your suggestions.